Yesterday, my husband decided he needed to go to Goodwill (and without me!). He found an AWESOME deal on some jeans for the kids. Now, if you are anything like me, the thought of buying new clothes for your kids can be sickening, especially if your kids are anything like mine and growing a foot a day (exaggeration)! Especially our 7 year old daughter. The kid is nothing but legs (well, and gums. lol) and finding jeans that fits her little waste but long legs is challenging.
Well, my husband found her 3 pair of jeans that fit her really well! And they were all brand name!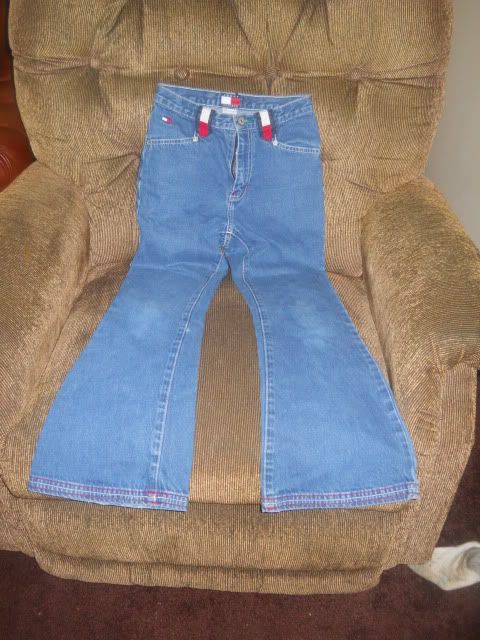 These are the jeans he got for our son, who is 30 seconds older than my daughter, but he's the little one.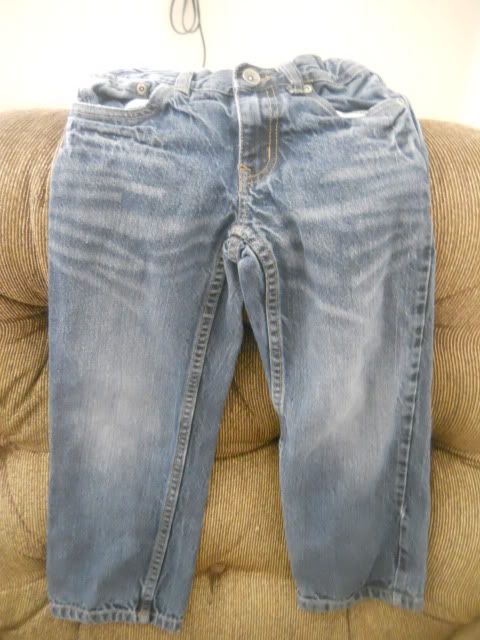 Her's are Tommy Hilfiger, Zana Di, and Lee Pipes and his are Faded Glory. He got this for $1.50 each!
Oh yea baby! I love Goodwill!