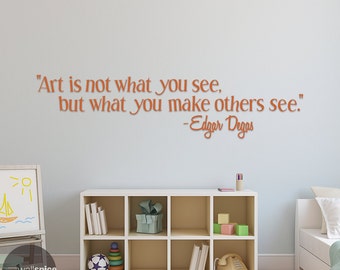 Today's post is for the Secret Subject Swap. This post was a challenge for me to write, because, to be honest, I'm not really an art buff. But I'm going to attempt this and hope that I do it justice. My prompt comes from none other than the beautiful, talented and awesome Jenniy from
Climaxed
. The prompt is:
"
You are mysteriously given the ability to change art as it happens. This only applies to your perceptions of art and affects no one elses'. But, if you want to change the storyline in a movie, all you have to do is think of those changes. If you'd like to redirect the pace of your favorite show or bring back a character or kill off a character, you can. If you want the patterns, the lines, or the colors in a painting to be different, in your mind, they will be. Does that ruin art for art's sake? Why or why not?
"
I admit, when I got this prompt, I panicked
a lot
a little bit. I've sat and looked at it, re-read it, cried about it, begged it to speak to me and then, finally, took my Zoloft and said "eff it!" and here I am.
Okay, so to answer the question, I don't think having your own interpretation of art ruins art for art's sake. Well, maybe it would for TV, movies, or books, because they are pretty much done with an ending in mind. Do I often think "Oh, this would have been better if it had ended like this...."? Absolutely. But I realize that the writer wrote it that way for a specific reason. As a wanna-be writer myself, I get that.
But works of art, paintings, drawings, even photography or music....those are open to interpretation. I think that's how they were meant to be. Two people may look at a painting and see it totally different. Some people might think Mona Lisa is happy. Others might think she is sad. I think that is how the artist WANTS people to react. They create, they craft, not for them, but for us.
Take, for instance, the song "The Great Gig In The Sky" by Pink Floyd.
This song was introduced to me by my father. He played it for me and, when it was over, asked me what I though the song was about. I thought it was about the woman going through her life. Birth, living, death. He thought it was about something else. Does it change the song? No. It is still so very breath-takingly hauntingly beautiful.
I think the only way to ruin art is to not give it the appreciation it deserves. To deny it the respect it deserves. Art is for us, to strike a feeling, a nerve. To gain perspective or to just get lost in. Giving it our own spin allows us to OWN that creation. In owning it, we give value to the artist.
If you listened to the above song, share with me YOUR interpretation of it.
Please read some other art, from some truly amazing artists!
http://sparklyjenn.blogspot.com/

Sparkly Poetic Weirdo